Academy of Artistic Thinking 2018-2020: KIERROT
Academy of Artistic Thinking 2018-2020: KIERROT
KIERROT festival is a series of experiential and experimental physically distanced art events that sprouts from a state of suspension and strangeness. By combining theatre, dance, contemporary circus and music the performance twists, twines, grows – and circles on itself. KIERROT engulfs space, time and the people experiencing it like an ornamental plant straggling into a weed.
KIERROT is inspired by themes of growing, pausing, hope and strangeness.
Growth includes sprouting and learning. The name refers to twisting and recurring, going round in circles, and to plants belonging to the genus Convolvulus, of the morning glory family, comprising several twining or prostrate ornamental plants. Some of the plants of the genus are also easily spread weeds.
KIERROT has been planned, created and realised by a self-directed, and unique, group of 24 professional artists from the field of theatre, dance, contemporary circus and music who studied in Academy of Artistic Thinking (AAT) in 2018-2020.
Academy of Artistic Thinking is a three-year project funded by the Kone Foundation and organised by Cirko – Center for New Circus. AAT aims to develop dramaturgical and critical thinking and brings artists from different disciplines of performative arts to learn together and from each other in a creative, constructive, dialogical and relaxed atmosphere. The project consists of a two-year educational program offered during academic years 2018-2019 and 2019-2020 in collaboration with the Open Campus of the University of the Arts Helsinki followed by this experimental festival.
KIERROT Physically Distanced Festival Schedule
WED 27.1. 18:00 Object – Subject? (in Finnish)
FRI 29.1. 18:00 Kasvitaiteellinen puutarha (in Finnish)
SAT 30.1. 14:00 Gendersession: Parkour Queen, Bearded strongwoman and Elevatormusicboy (in Finnish)
WED 3.2. 18:00 Art and entertainment convolvulus (in Finnish)
THU 4.2. 18:00 Atonal arts & crafts (in Finnish)
FRI 5.2. 18:00 The First beginning – Sprouting (in Finnish)
SAT 6.2. 14:00 Second beginning – Vertical / horizontal (in English)
SAT 6.2. 18:00 Botartnical Garden (in English)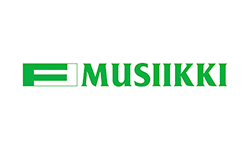 | | |
| --- | --- |
| Age recommendation | 12+ |
| Tickets | 5 € |
Wed 27.1.
at
18:00
Fri 29.1.
at
18:00
Sat 30.1.
at
14:00
Wed 3.2.
at
18:00
Thu 4.2.
at
18:00
Fri 5.2.
at
18:00
Sat 6.2.
at
14:00
Sat 6.2.
at
18:00
Credits
All the sprouts
Salla Hakanpää, Siljamari Heikinheimo, Onerva Helne, Laura Humppila, Outi Kallinen, Eeva Kemppi, Henni Kervinen, Verna Laine, Anna Lehtonen, Maria Lindeman, Marlon Moilanen, Sofia Molin, Meri-Maija Näykki, Noora Pasanen, Sasu Peistola, Petteri Rajanti, Ari Romppanen, Essi Santala, Freia Stenbäck, Jukka Tarvainen, Katriina Tavi, Annika Venäläinen, Tuomas Vuorinen
Costume designer
Csilla Szlovak
Supported by
Kone Foundation & F-Musiikki
Picture
Meri-Maija Näykki
Graphic design
Mika Niskavaara