Stage – Suvilahti open-air theater brings performing arts to summery Helsinki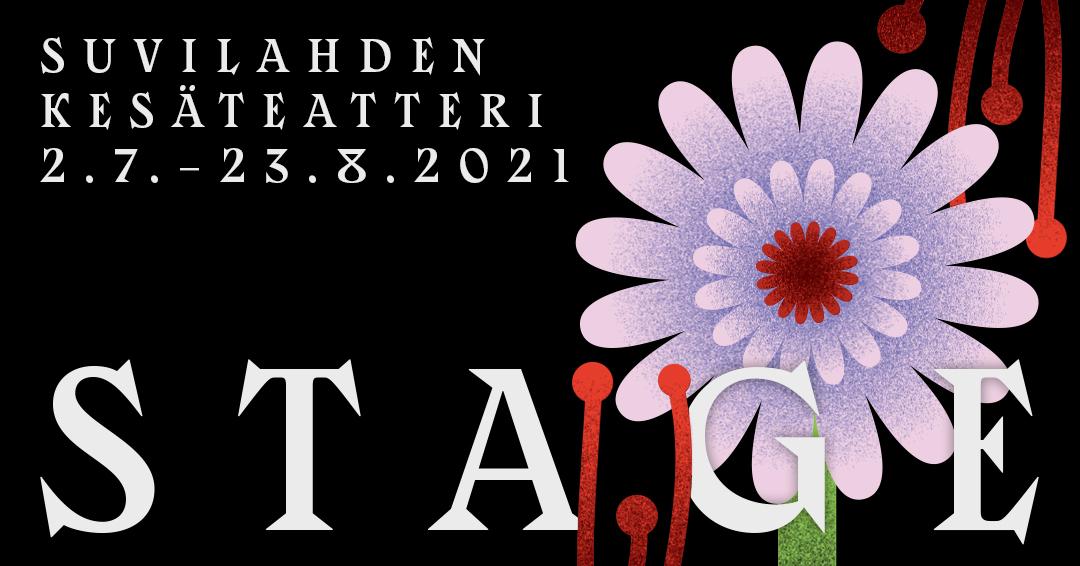 Suvilahti is proud to introduce a new urban open-air theater program that treats live audiences to an assortment of some of the finest acts of contemporary performing arts. A cabaret styled setting with white table cloths invites you to enjoy food, drink and performing arts at the heart of summery Helsinki.
The fascinating program of high-level acts runs in July and August 2021. Stage – Suvilahti Open-Air Theater program features shows from 25 artists and ensembles at one venue. Live audiences are treated to, for example, fierce flamenco dance by Compañía Kaari & Roni Martin, the Red Nose Company's tremendously funny and political clown art by and thrilling nights of Circus Cabaret by the most distinguished Finnish circus artists. The featured artists include, for example, the Finnish members of Cirque du Soleil, Milena Oksanen and Veera Kaijanen and the daredevils of the Race Horse Company.
"Stage is a showcase for the diverse and tremendous performing arts offering of Helsinki that the audience hasn't had a chance to experience and enjoy in an urban open-air theater setting at the height of summer", Riku Lievonen, the Managing Director of Cirko Center for New Circus enthuses.
Stage – Suvilahti Open Air Theater is a 100-seat cabaret styled open-air venue in the backyard of Tiivistämö in Suvilahti. There will be 38 shows on 25 dates. The shows will start later than usual so the spectators can enjoy a dual treat of white summer nights and performing arts.
"The pandemic has been extremely rough for everybody in performing arts as well as people who regularly come and see shows. Stage – Suvilahti Open Air Theater emerged from a burning desire to employ professional artists and to provide art, culture and event lovers with an urban experience of open air theater." Riku Lievonen says.
The most intimate open-air theater experience in Helsinki is provided by Cirko – Center for New Circus, Tiivistämö and Suvilahti TBA.
Program
Compañía Kaari & Roni Martin goes ROOTS
Night with a Choreographer: Valtteri Raekallio
Spoken Word Cabaret: Elsa Tölli, Kuopus, Susinukke Kosola, Ester Nuori Leppä and Harri Hertell
A DARK POST-MIDSUMMER NIGHT'S DREAM
Punch Up!: Resistance & Glitter
Red Nose Company: Babylon / Don Quixote
Circus Cabaret – Experience!
Belenos Group of Arts: Halo
Fatal Instrument: The Greatest Action Comedy Show
Kate & Pasi: Solo for Two
Duo Lauri & Siiri: Enigmagic
Maria Baric Company: Liekki
Milena Oksanen: Ilmatar
Race Horse Company: Men on the Flying Teeterboard
Ramona Reinvall: Chandelier
RISA: Don't Fear the Reaper
Robert Jägerhorn: 8 Minutes to Landing
Salla Hakanpää: Dive Within
Simon Llewellyn: Football Juggler
Sirkus Kumiankka: Tremolo
Veera Kaijanen: Aura
The prevalent corona situation has been taken into account by following the given safety guidelines and recommendations. One can enjoy the theater shows with calm mind. The customers are seated on an outdoor terrace, each group in their private tables.
Further information:
Riku Lievonen
Managing Director
Cirko – Center for New  Circus
Riku.lievonen@cirko.fi
+358 40 832 7479