NouNous Festival for the 5th time in Cirko 30.11.-4.12.2022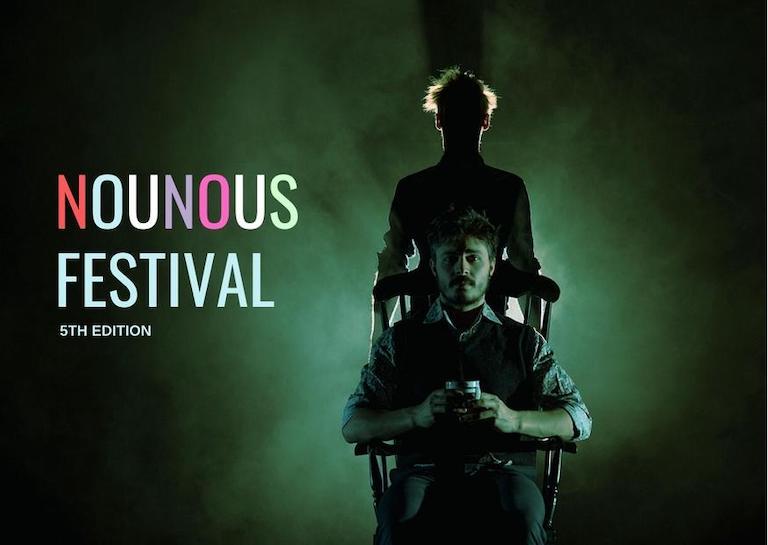 NouNous Festival is here again! The popular festival brings the best of Finnish and international physical comedy to Helsinki. This year, the themes of performances take us from the world of constant movement through divine lies to the peaks of energy and extremes. Shows are either world, Finnish or Helsinki premieres.
The festival starts with the Helsinki premiere of enchanting Pendulum. Perpetual movement and it's joyful variations lead us and our stage aristocrats Luis Sartori do Vale and Thom Monckton to our subconscious discoveries. This journey is highly recommended and worth joining!
As part of a solo performance series of minimalist physical theatre – we are proud to present the world premiere of Only Bones v1.9 – Matthew Pasquet. Matthew takes you on a journey of evolution from space matter to conscious extremities as they help and hinder him on the exploration of the many rooms that one square metre can bring, set to a micro foley soundscape…oh and there's Kung Fu!
Ever-expressive, endlessly destructive Inga Bjorn and Kristina Tammisalo – like a Finnish female Laurel and Hardy – is a shot of Espresso for anyone who's been trapped in the office for too long". Receptionists is a delightful act of finessed near-wordless buffoonery. Do not miss this!
Kallo Collective's The Divine Lie was highly praised by the audience and critics in the fall of 2021. Now it is possible to return into the enchanting world of these lovely star patients from different disciplines. This cacophony of intoxicated ecstacy won't leave you indifferent, do reserve your tickets in advance!
The festival is curated by the artistic directors of Kallo Collective, Jenni Kallo and Thom Monckton. Presale tickets are available in Tiketti on 21st of October onwards. Serial tickets are 50,00€ including 4 free to choose shows, absolutely the best choice for you to enjoy festival performances.
Welcome to enjoy the darkest time of the year with laughter and joy!