INTERVIEW: Onni Toivonen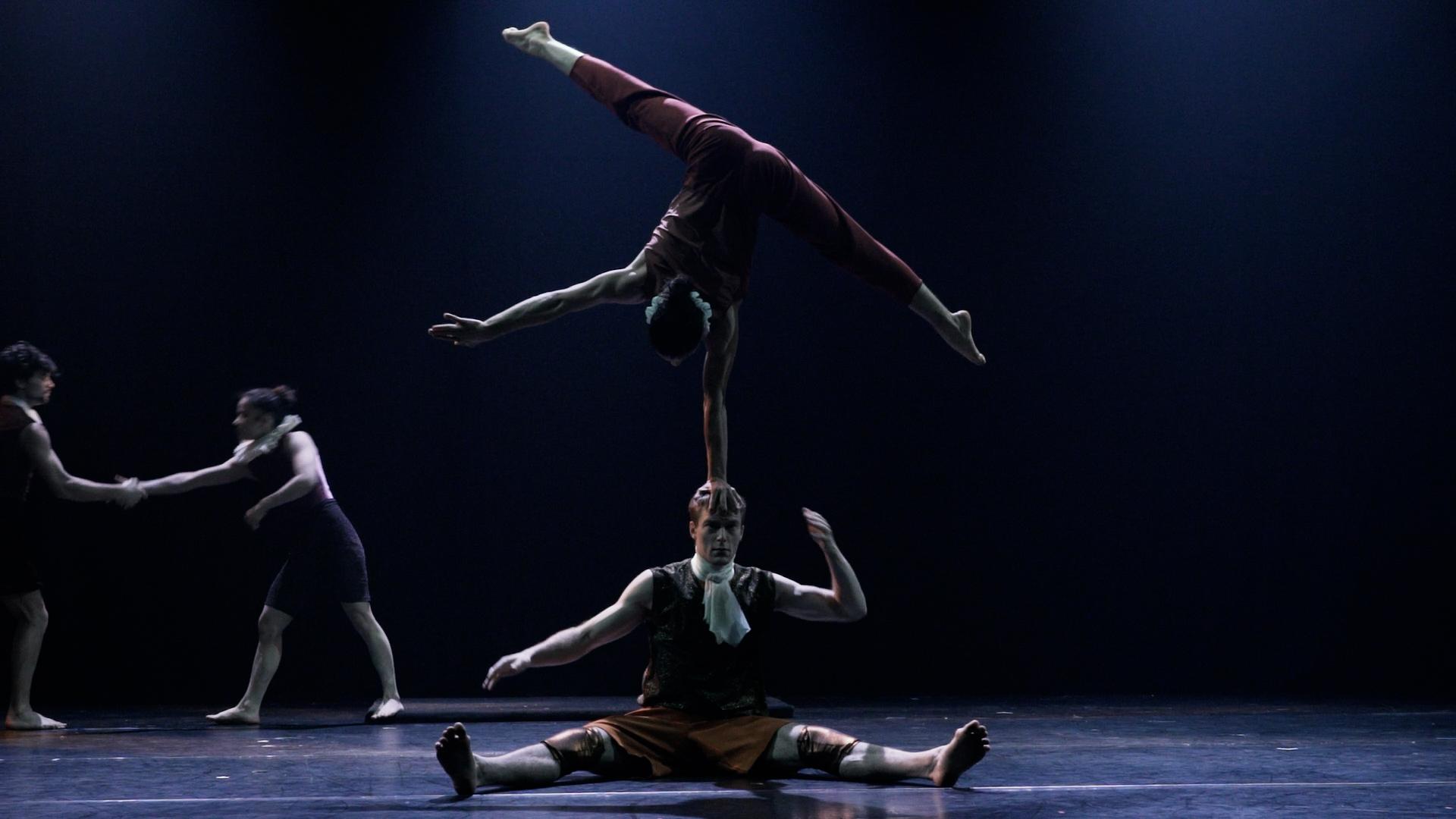 in_between by Circo Aereo premiered last Thursday. COVID-19 brings its own challenges but in the end the premises to create a new show are mostly the same, pandemic or no pandemic. We interviewed circus artist Onni Toivonen about the creation of in_between and making art during exceptional times just before premiere.
Could you tell a little about yourself and how this project started for
you?
Hello! My name is Onni Toivonen, I'm a juggler and circus artist from Tampere, Finland. This project started for me in 2019 when I was on a train going back to Sweden after performing at a children's dance festival in Copenhagen. Maksim called me and asked if I was available for the creation. I had performed in another show that he directed in 2017 and when he called and told me about this new show I instantly knew I wanted to do it! At that moment I had just done a whole tour of dance performances where I barely juggled at all, so the promise of this new creation from Maksim was like a breath of fresh air before it even started.
World around us and thus the original idea of the show has changed a bit
since the first ideas and training sessions. How has the drastic change in circumstances affected you and your work as an artist?
Obviously the pandemic has impacted our work as artists in a very dramatic way. I was very lucky to have been able to keep working on new creations for most of 2020, but not everyone has been as fortunate. It feels strange to create new material, sharpen your techniques and pour all the energy into your work when you don't even know when or if you get to perform it. Financially the situation has also been rather bleak, most of the professional circus artists I know keep doing the practice, the creation and all the work that needs to be done as a circus artist to keep their high level and artistic development, but most only get paid for the performing part of the job.
As for this project in particular, the ideas and visions for what it would be have changed a little bit along the way, but that I think is the case with almost any artistic undertaking, pandemic or no pandemic. To me it has felt like we discover the show as we create it.
During the last year art and cultural life has been very restricted.
Does in_between reflect on it?
I guess not really, not on an explicit level at least. We also haven't tried to make a show specifically not about covid or anything either. Maybe if you squeeze your eyes and turn your head by 15 degrees to the left you will be able to sense that the show was made during a global pandemic. Maybe not.
How do you feel about the show when there are only a few days to the
premiere?
There are always a hundred things to fix and make better and never too much time at this point of the creation, but somehow we always make it. I'm starting to enjoy the show a lot more at this point when I can focus less on remembering the choreographies, cues and costume changes etc, and focus more on getting into the zone and feeling it!
Some people have found peace in solitude, my sweetest choice as Henry Purcell describes it, during Covid19 times but others are suffering from loneliness due to social distancing and lockdowns. Would you rather spend your time in solitude or together with your friends after the show is over?
Just put a vaccine in me please! I'm not even very much into nightclubs but all I want is to dance next to numerous sweaty strangers and feel safe doing it. I enjoyed the lockdown and everything grinding to a halt for maybe a month. This premiere is an excellent alternative to real audience contact in the meanwhile.