Fourth edition of NouNous Festival at Cirko in December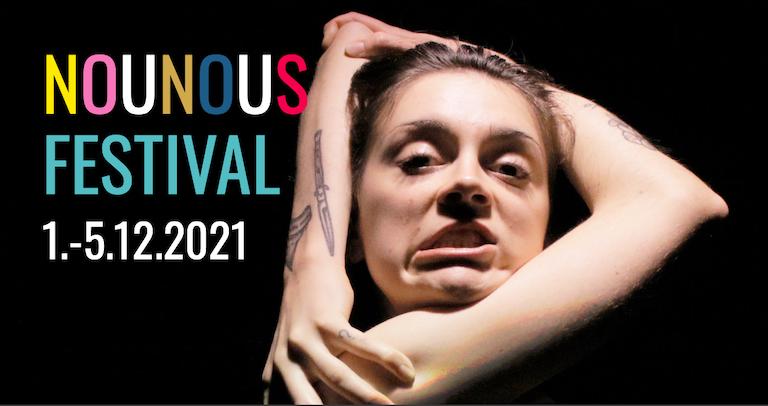 NouNous Festival is here again! Almost like a tradition, in the first week of December friends of comedy are treated to Kallo Collective's unique, this year 5-day festival. The popular festival brings the best of Finnish and international physical comedy to Helsinki. The themes of performances take us from the world of femininity through great illusions to the peak of comedy classic. All the shows are Helsinki premieres.
The festival starts with an enchanting Only Bones version of Marina Cherry from Montana. Just one light, no text, no narrative, and as few props and set as possible. Marina balances between the extreme limitations of her creativity, theatrical and physical expression on a journey worth joining!
Former rock star Hamish by Mika Formunen wants him and his new art form to be taken seriously. Pain and pleasure, characteristic to a fakir, are present at the same time as Hamish balances between his special skills. But how is it possible to play accordion that hangs from your ears? Come, and experience Hamish!
Paolo Nani's classic and international hit The Letter has toured since 1992 all over the world. This non-verbal physical theatre show has reached cult fame with a very simple form, writing a letter. Performance packed with details, and skillful precision and timing has been called the encyclopedia of comedy. Show has toured in 40 countries and performed over 1500 times. A must see!
Awarded Piste Kollektiivi from Rovaniemi brings Lappish addition with them. Incredible Michael Might and his Amazing Magic Show takes us to a very different journey, the world of magic! Michael Might is able to do magic out of anything, and his team is ready to do their best in his favour. Suitable for the whole family.
Demo nights have also been part of our programming in the past years. This year we have two demos; Emma Castrén's Gynecologist is an adventure into the inner world of the body, where a gynecologist clown dives into her patient in search of a solution to the painful ailments of this intimate area. Viivi Roiha's V++ plays with stereotypes of aerial acrobatics. Images and moods change abruptly when Roiha steps out of the cliches characteristic of the air acrobatics and takes them in many ways too far.
For the first time we present circus-themed movies in the festival. Mad in Finland, a documentary- fiction by Elice Abonce Muhonen follows the lives of awarded circus artists by the same name. Frédéric Barrett, former circus artist's first feature Bonnet D'Homme, give off the refreshing scent of utopia and reinvented burlesque.
The festival is curated by circus artists Jenni Kallo and Thom Monckton. Pre-sale tickets are available in Tiketti from 15 October onwards. Serial tickets are 50€ including 4 free to choose shows, absolutely the best choice for you to enjoy festival performances. Demos have voluntary fee, and audience capacity is limited to 50 people. This year the restaurant services are provided by Varastopanimo from Joutsa.
Safely to the festival
We want our audience to always feel safe and that is why we follow the safety instructions and guidelines by the local authorities. Our festival is a safe place to enjoy the shows.
Welcome!